Hollywood AC Services - Residential AC Service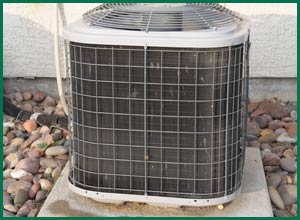 Your home is your sanctuary, a place where you get to shed the extra baggage that comes with a hectic work life and get to relax and unwind. A large part of your home's comfort is determined by your air conditioning! Imagine living in Hollywood, FL area in a posh apartment, but not owning an air conditioner to shelter you from the scorching heat that prevails in the region. Sounds unimaginable right? The idea of surviving without an air conditioner is absurd, and that of expecting it to function seamlessly without the help of an AC service company is even more so. If you need superior comfort and cool 24/7, then you need Hollywood AC Services – a residential AC service expert that has till date served hundreds of properties of all scales and sizes, right from the smallest of condos to the largest of villas. Whether you want a new AC to be installed, or are simply looking for a tune-up, 954-363-0112 is the number you need to call!
WHY DO YOU NEED A PROFESSIONAL?
Most home owners, in a bid to save up on costs, tend to go down the DIY route. From purchasing an AC based on online reviews to carrying out the installation by reading up the manual to troubleshooting, there, tackling it their own way almost always seems to be the first option. But here's a piece of advice: don't! Air conditioners are a sophisticated piece of equipment, and they're certainly not a small investment. Messing around with these systems could cost you more than a few bucks.
Here's why you should hire a professional:
Job done right

You think you've installed it correctly, but are you sure? What if you discover months later that the reason you're getting high energy bill is due to incorrect installation? When you hire a professional, you can be sure that the job is done right the first time.

Saves you money

It might sound counterintuitive, but in reality, roping in a professional for residential AC service can actually save you money that would otherwise be spent on fixing the damage you do it when attempting repairs through a trial and error method.

Useful advice:

Sure, you can ask your friends or check online for recommendations, but you can still get the wrong unit installed at your property. When it comes to the correct sizing, type of AC, brand, model or any other advice you need, you can trust only a professional to make the right suggestion.
You need Hollywood AC Services:
When you want to hire a professional for your residential AC service, you can't just hire anyone; you need the best! Reputed, established and trusted by countless residential clients, we know what it takes to deliver exemplary services. From arming ourselves with cutting-edge tools to hiring seasoned technicians to refining our business model to deliver outstanding services, we're your #1 choice for AC services.
YOU CAN COUNT ON US FOR:
Advice: Don't know which AC is right for you? Ask us, we'll carry out a free onsite survey and recommend the best one.

Installation: Leave the installation job to us! We'll carry it out swiftly, and make the manufacturer warranty stays intact once we're through.

Repair: Faulty AC? Don't worry, our pros have seen it all and done it all! Show it to us, and we'll fix it in a trice.

AC care: If you want to take extra precaution in protecting your investment, then you can opt for our specialized and cost-effective maintenance plans.

Emergency assistance: Did your AC stop working past midnight? Call us! We'll get to your place in 20 minutes, no matter where you're located in Hollywood, FL area.

Air quality improvement: Stop breathing stale air and start breathing fresh! Our experts can carry out duct cleaning, air filter change, purifier installation and more to improve the air quality in your home.
For an all-in-one residential AC service, trust Hollywood AC Services. Call 954-363-0112 today!